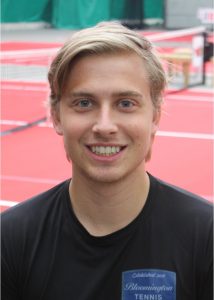 Benjamin Philip came to BTT from the north suburbs of Chicago, where he was born and raised.
He played tennis at both Deerfield and Lake Forest High Schools, both prestigious tennis programs thru the long history of great IHSA tennis, and he finished all-state his senior year placing 16-24.  He attended Division II-Lewis University where he was on the tennis team and studied Broadcast Journalism.  His Lewis U career featured qualifying for Nationals 3 times and top 20 in the Nation.
As a long time tennis player since he was a young teen, Ben has the enthusiasm and passion for the game of tennis and the Chicagoland knowledge and experience that our district so desperately needs when taking our kids from district level players to sectional level players.
Welcome Ben!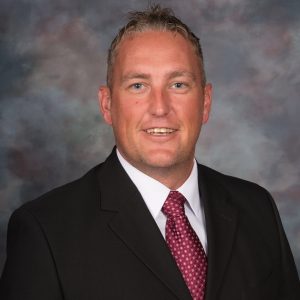 Coach Klysner was born in Denmark, prior to his family moving to Winnipeg, Canada.
As a Junior, he played for the Canadian Junior National Team and his claim to fame is that he has a junior win over former #1 player in the world, Andy Roddick..pretty darn impressive!
Mark was a standout tennis player at the University of South Carolina and has coached at several D-1 programs prior to making the track to Normal as Head Coach of our Redbird's Men's Tennis Team.
If you are a hard-worker, Coach Klysner is available for private instruction when he isn't recruiting or coaching the team.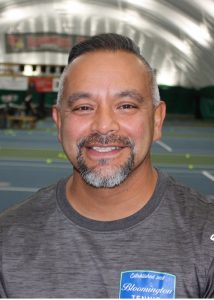 Ric has a profound love for the game of tennis, and has led the IWU women's program for quite some time now.
He plays competitively on 4.5 USTA League Teams still today and enjoys sweating out singles matches.
Ric's son, Ricky, was a standout at BHS, prior to playing club tennis at University of Iowa, so you may see the two Zamudio's on court from time to time playing a little father/son doubles.
We are happy to have Ric's tennis knowledge at BTT!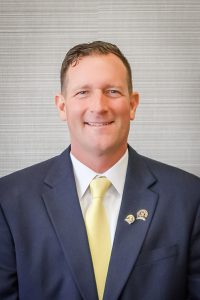 Mark is a life-long tennis fanatic and was proud to be able to build a quality tennis center in Bloomington/Normal. Mark played tennis at Jersey Community High School and was a state qualifier and was recruited to play tennis at Eastern Illinois University.
Mark transferred from EIU and ended up at Division III Illinois College in Jacksonville, IL where he played a successful collegiate career at #1 singles and doubles. He holds the record for most career wins in singles and doubles at IC, not to mention holding the highest win percentage.
In 2013, Mark was the captain of the 9.0 Mixed Doubles Team from Central Illinois that won the National Championship in Tucson, AZ. Mark is currently a Realtor at Berkshire Hathaway Snyder Real Estate here in Bloomington and also serves as an assistant coach for the University High School boys tennis team in Normal, IL.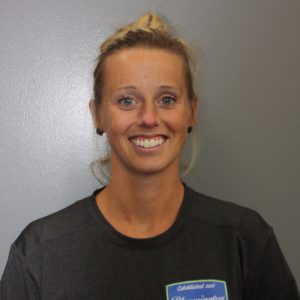 Hannah is a native of Effingham, IL and was a high school standout prior to being recruited to play at Illinois State University.
After a standout career for the Redbirds, she was hired by State Farm Insurance and we were lucky enough to have her stay in the area.
Hannah has experience working with young kids, all the way up to adults of all ability levels and she is very knowledgeable about the game of tennis.  Her passion and love for the game is quite obvious when you see her on court.
Hannah was also a member of the 2013 9.0 Mixed National Championship Squad as she teamed up with local 4.0 tennis legend Joe Rottman as they made a formidable tandem.